What to Do With Your Thanksgiving Leftovers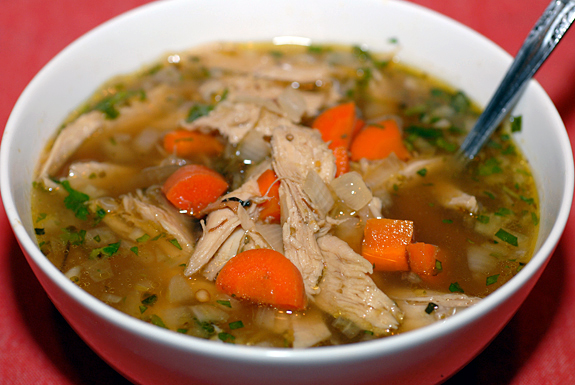 Staring at a fridge chock full of leftover Thanksgiving goodies can be mighty intimidating – with so many options, and so many ingredients, it's not always easy to know what to do with them.
Allow us to simplify things. Whether you're hankering for the simplicity of the perfect post-Thanksgiving sandwich or are feeling adventurous enough to make mashed potato spring rolls, we've found a plethora of yummy recipes to keep your culinary inspiration flowing through the holiday season.
And for a homecooked basic, let us recommend this Turkey Chili from Elena's Pantry:
Turkey Chili
leftover turkey meat, white and/or dark
4-6 roasted poblano chili peppers
2 quarts chicken stock (vegetable stock will work too)
2 medium onions, diced
3 carrots, diced
2 teaspoons ground cumin
1 teaspoon dried oregano
1/2 teaspoon celtic sea salt
1 tablespoon arrowroot powder
1 tablespoon water
1 tablespoon cilantro, minced
In a large crock pot, combine turkey, poblanos, stock, onions and carrots
Allow to cook several hours or overnight
Add cumin, oregano and salt
In a small bowl, combine arrowroot and water to make a slurry
Stir into crockpot and cook for another 1 hour or until thick
Garnish with cilantro
Serve
Read More {Serious Eats' Guide to Thanksgiving Leftovers}
Read More {The Kitchn's Fresh Ideas for Thanksgiving Leftovers}
Read More {YumSugar's Turkey Leftover Tips}