Amy Winehouse Dead At 27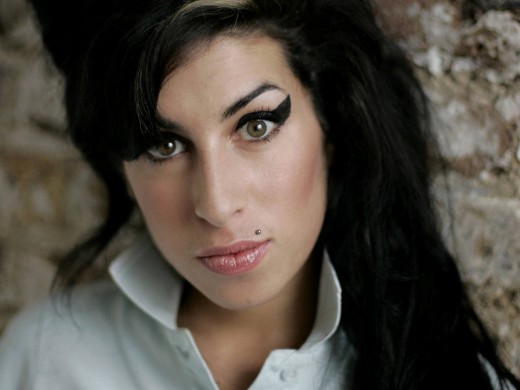 The BBC is reporting that Amy Winehouse, famous as much for her problems with drinking and drugs as her music and fashion hits, has died at the age of 27. The cause of death is still being reported as undetermined, but Winehouse recently cancelled a number of appearances after visible signs of alcoholism, and was previously warned that her drug use could lead to death.
Winehouse received critical acclaim even prior to Frank, her 2003 debut album. Initially signed by former Spice Girls manager Simon Fuller's 19 Management, Winehouse's smoky vocals and jazz infused songs led to interest from multiple record labels. Her second album, Back to Black, was released in October 2006 and spawned hits like "You Know I'm No Good" and "Rehab," the latter dubbed the Best Song of 2007 by Time. Â The album topped music charts in the US and UK and earned 5 Grammy awards for Winehouse – a first for a British singer. A fan following quickly developed around Winehouse both for her retro pop music and appearance.
The Amy Winehouse Style Influence
Following the success of Back to Black, Winehouse's haphazard beehive and exaggerated cat-eye eyeliner became as identifiable as her songs. Her '60s styling made her a muse to Karl Lagerfeld, who sent models down the Chanel runway and into advertisements with messy, upswept hair and winged liner that immediately brought to mind the image of the singer. Not to be outdone, Louis Vuitton paid $1 million for Winehouse to perform at their fashion show during Paris Fashion Week in March 2008.
Multiple trips to rehab facilities and ongoing battles with alcohol and drugs gradually killed hopes for a new studio album, but Winehouse still managed to release a collection for UK sportswear label Fred Perry in 2010. A beauty line that was to include hairspray, head scarves and black eyeliner never materialized.
The singer's death also places her among a different group of icons: entertainers who didn't make it to their 28th birthday.
Winehouse now has the unfortunate honor of joining Janis Joplin, Jimi Hendrix, Jim Morrison, Kurt Cobain, and Jean-Michel Basquiat in the list of influential musicians and artists who died at 27.