Adult's Play: The $1440 Luxury Toy Bear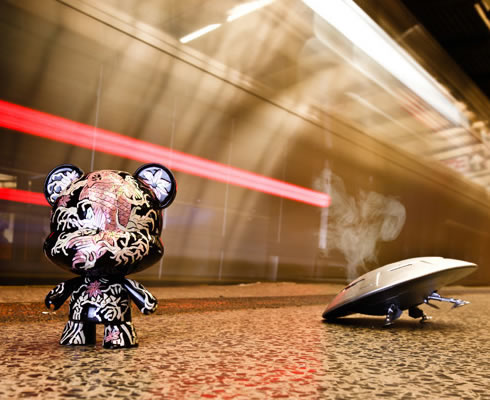 No matter how much you may have loved it, at a certain age you probably came to accept that you'd just have to part ways with your favorite teddy bear.  Ducobi's limited edition toy bears probably aren't the best choice to cuddle up with at night, but they do offer something to the collector who's grown bored with the usual adult toys.
Created by a group of Korean, Japanese and American designers, each bear features intricate inlaid mother of pearl designs and the knowledge that no more than 99 other people will have the same bear. Designs range from $750 to $1010. The rarest? A white tiger patterned 6.5″ bear which was only produced 10 times, is also the most expensive at $1440 – and already sold out.
Don't count the luxury market out just yet.