AphroChic: State of Independence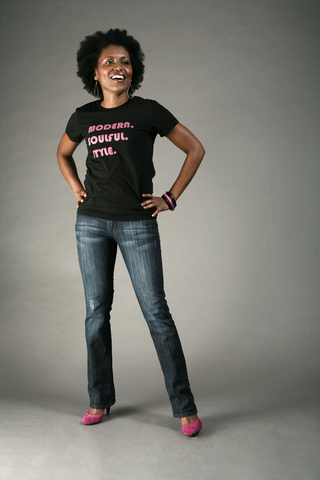 "Modern. Soulful. Style" is the tag line for AphroChic, the blog and online shop of designer Jeanine Hays, and we couldn't agree more.
Hays began blogging about design a few years ago, and decided to take the plunge and launch her own company this year. And we're very glad she did - both her clean-cut, vibrant pillows and her fun graphic tees are an absolute breath of fresh air.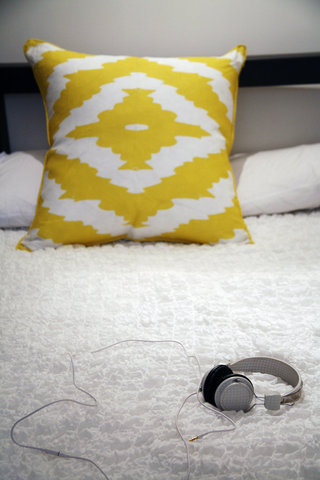 While we think her pillows would look great in any room – from a stark college dorm to a dark and atmospheric study – Hays has one room she'd love to design over any other:
"I would love to design a room for the First Lady. There'd be some amazing statement pieces like a classic tufted sofa outfitted in AphroChic's Haze Mimosa pillows, a graphic Madeline Weinrib rug, and a Murano chandelier to add some ambience. The space would be grounded with personal pieces from her travels – textiles from Kenya, a wood carving from South Africa, a painting picked up in Italy. And some Moroccan poufs would provide the perfect seating for her daughters. It would be a perfect reflection of her modern and classic style – the kind of room that would seamlessly blend world cultures and high-end design to create a warm and comfortable space for the family to relax in."
While Obama's living room may just be a fantasy for now, we think that all of Hays' pieces "seamlessly blend world cultures and high-end design." If you want the look for yourself, check out the online shop.
Read More {AphroChic Blog}
Read More {Decor8}
Read More {The Inside Stoop}