Michael C. Hall and Jennifer Carpenter Divorce As 'Dexter' Nominations Roll In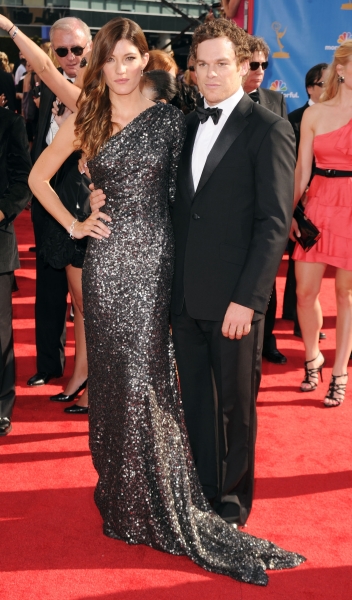 Just as season 5 ends and Golden Globes nominations roll in, Dexter stars Michael C. Hall and Jennifer Carpenter's divorce announcement seems to be stealing headlines away from the show. {EW via Dlisted}
Considering that they're on-screen brother and sister, it was always a bit of a strange pairing for fans, but we can only hope this doesn't mean something sinister happening to Carpenter's Deb during season 6.
Married for almost 2 years (really, shouldn't we time Hollywood marriages in dog years or something?) the pair survived Hall's bout with cancer, but apparently ran into problems recently. Though their joint statement claims an amicable release, Access Hollywood reports that problems were showing up on set with Carpenter discussing marital issues during production.
Dexter was nominated for a Golden Globe for Best Television Series – Drama this morning, Michael C. Hall was nominated for a Golden Globe for his performance in the title role.