Same Day Books (and more) from Amazon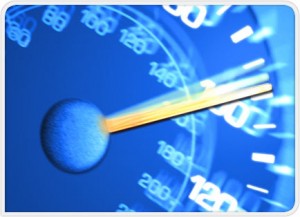 Still attached to old-fashioned paper books? Amazon's Kindle may have competition from Barnes & Noble, but they've just handed them – and many other online merchants – a serious smackdown in the form of same day shipping. Local Express Delivery offers to make thousands of items available, to shoppers in seven major US cities, on the same day they're ordered. Amazon Prime
members will pay $5.99 per item, and everyone else will pay a lot more. Specifically, up to $18.99 per item with an additional charge based on item weight. In other words, if you're going to make use of this more than once, the Prime program membership is worth the cost.
It remains to be seen how many people take advantage of the expedited shipping, but we can easily see this becoming very popular around the holidays. Thought the economy may not mean the same long lines and crazy crowds as seasons past, the ability to let someone else deal with the traffic and trouble will surely be an attractive prospect.
For now, Express Delivery is only available in New York City, Philadelphia, Boston, Washington, DC, Baltimore, Las Vegas and Seattle though Chicago, Indianapolis and Phoenix are on the agenda. Early birds still get the best opportunity: Seattle offers the latest same day order time of 1 PM and most of the other cities have a cutoff time between 10 AM and 11 AM.
Net-a-porter's the only other site we knew of with same day delivery (in New York and London), the race is on to see if other retailers join the list.
Read more {CrunchGear}
Read more {Amazon}