Stick it to the Airlines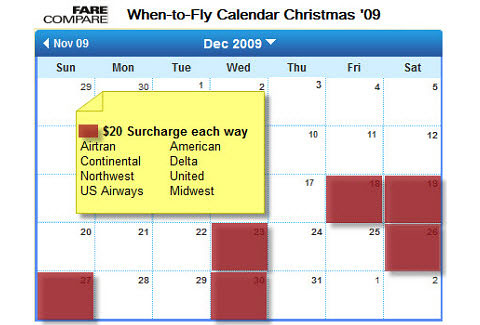 What with baggage fees, wi-fi fees, fuel surcharges, peak travel surcharges, over-crowded airports, and downright surly flight crews, it sometimes seems that all the airlines do is sit around and conspire ways to make our travel experiences as heinous as possible (we're looking at you Delta, United, and US Airways). 
However, farecompare.com has come up with a handy breakdown that lets you know when those holiday surcharges are going to kick in and where. Not only does it help dispel some of the mystery surrounding ever-changing ticket prices, it will also help you save some precious cash.
While it may not be a full-blown victory (oh, how we await the day that the airlines actually put their customers first), farecompare.com will help you contribute your own small part in sticking it to the airlines – so you can enjoy your holiday travels all the more.
Read More {In Transit}
Read More {FareCompare.com}
Read More {Jaunted}