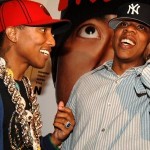 GQ reports that Jay-Z's Rocawear clothing label is the proud new owner of the licensing to manufacture and distribute Pharrell Williams' Billionaire Boys Club clothing line, but Jay-Z says don't call it a takeover.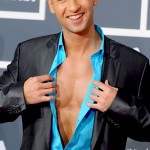 In spite of companies who keep trying to make it happen, it looks like fashion just isn't the industry for the Jersey Shore cast. First, JWoww's Filthy Couture line was shuttered, now Mike "The Situation" Sorrentino is being sued by Dilligaf (an abbreviation for "Do I Look Like I Give a"… you can figure out the last letter), a t-shirt maker that produced Ed Hardy-esque apparel for a "Situation" branded clothing line.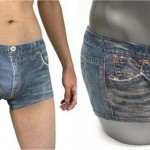 The things people come up with to make men's clothing more interesting never fails to amaze. Maybe you've already got your pair of SUBS garter/suspenders, but want an extra bit of assurance in case your pants sag just a little too low. Enter JeanPants underwear.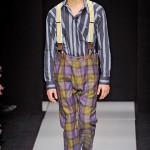 By now, you may have seen this video of animations set to audio of President Lyndon B. Johnson describing to clothing maker Joe Hager his need for pants with room "where the nuts hang… back to the bunghole," and an additional 2 inches or so of fabric to let in or out depending on his weight fluctuations. That's a direct quote.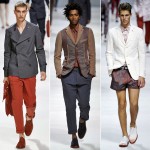 Taking a page from brands like Burberry and Ralph Lauren, Ermenegildo Zegna will make their upcoming fashion show 3D.
James Lima, who was a visual consultant on 3D box office behemoth "Avatar," will be in charge of the show which will combine a live performance with projected images of models and a 360-degree background.

We covered Garmz, the startup that lets designers take an idea from sketch to (online) store based on community support, after meeting them at LeWeb.
Browsing through the store, where production ready designs are put up for pre-order or sale, we came across this hooded jacket by Silas Bahr. Or, exhibit A in why Garmz just may be able to make the crowdsourced fashion model happen.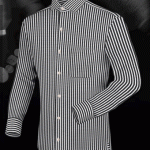 If you've ever dealt with shirt sleeves that were a little too short, or settled on a dress that was a little too tight, custom made or custom tailored clothing is an option worth exploring. Thanks to the internet, what was once an option only for the wealthy is finding its way into the mass market.

After calling 475 Fifth Avenue in Manhattan home for the last six years, reps for P.Diddy's clothing line Sean John announced this week that their flagship store will be closing due to what they feel is business disruption due to scaffolding.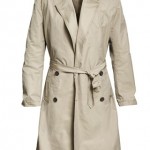 While the shopping on the menswear side may not be as frenzied, we can bet there will still be a healthy amount of competition for guys looking to step up their style with tuxedo shirts and jackets, as well as girlfriends and sisters going for holiday gifts.