DO Try This At Home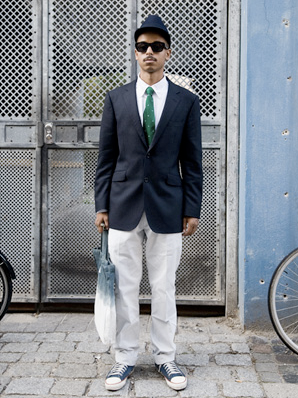 Okay, boys — this one's for you.
Our friends at Refinery 29 have compiled five great basic outfits (one for everyday of the work week) to show that you don't have to break the bank to look well-groomed and stylish.
Take cues from internet fashionistos and bolster your style with basics like slim-fit trousers (in denim, black, and more adventurous shades like cranberry), simple cardigans, and tailored button-down shirts, then throw in punchy accents like patterned ties and vintage-inspired specs. Top it off with some swagger and you're good to go.
Read the full story {Refinery 29}