Jeans – the New Power Play?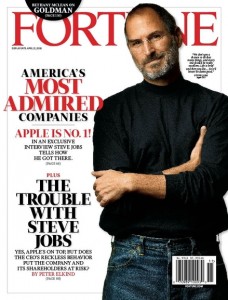 In the early 1950s jeans were synonymous with youthful rebels such as  James Dean and Marlon Brando. They were the working man's jean turned angst uniform. Through the 60s bell bottoms, 70s punk rock, 80s hair bands and 90s grunge garb, jeans have been a staple protest against "the man." Today's designer jeans have begun to mitigate the harsh generalization of the workers jeans, so it's not surprising to see world leaders and power players such as Obama and Nicolas Sarkozy playing up to what is being named "power jeans".
It may be a new sight from the familiar suit and casual trousers, but isn't it about time the jean made its way into high-profile situations? Everyone has a pair, we all dress it up when we can- to keep it chic but stay casual and comfortable. The truth behind this" trend" is that these political leaders are of the generation where jeans were the staple. They idealized James Dean they wanted to emanate Marlon Brando, they have grown out of the rebellious culture jeans personified but denim is changing  into new and wearable work attire because of their long-standing popularity, they are growing with the generation
Who better to exemplify the growing acceptance of jeans than Steve Jobs of Apple, the poster boy for today's power jeans. Synonymous with innovation, the tech world has become weary of the casual slack. "When someone shows up to an interview or meeting in anything other than jeans, it shows inexperience and a lack of confidence," says Andrew Dumont, vice president of marketing for text-messaging company Tatango.
The workers pant and rebel attire has become a symbol of strength, if worn appropriately for age and occasion. Russian president Dmitry Medvedev keeps the fit and cut simple, paired with a solid shoe and blazer. Though our own President may have been chastised for his "dad jeans" seen nationwide when throwing out the first pitch at a baseball game, we all know from his now famous college photos  and sleek appearances otherwise, he has the ability to bring justice to the power jeans.
Read the full story{Wall Street Journal}