UNDRCRWN x Rockport: Catch It While You Can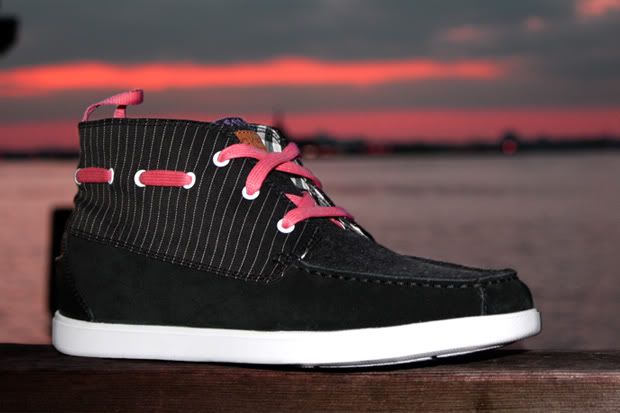 We have to admit we're getting a little tired of all the Nantucket prepster boat shoes rolling out in droves this fall/winter season, but we're willing to change our minds for the co-branded collaboration between footwear companies UNDRCRWN and Rockport.
The D.O.C. Delta Boot has the classic boat shoe shape, but with quirky pink laces and a suiting-inspired pinstripe exterior the shoe goes beyond basics and offers a unique take on a silhouette that seems to be everywhere right now. We also love the luxe leather/wool/suede fabrication — much more chic than all those other canvas docksiders!
With a limited-edition run of only 100 pairs (and that's worldwide!) we're sure there will be a mad dash to UNDRCRWN (both retail stores and online) to pick them up at the November 27 launch, so get on your running shoes and catch them while you can.
Read the full story {Hype Beast}