Is He Worth It? Gerard Butler is the New Face of L'Oreal Paris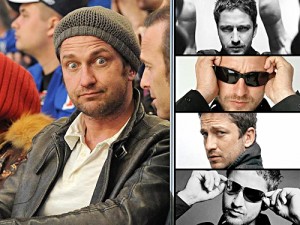 Scottish lawyer-turned-actor Gerard Butler is the new worldwide spokesperson (sans the U.S.) for the L'Oreal Paris Men's Expert line.
Gerard will join the list of genetically blessed celebrities who have endorsed the beauty brand, which includes Beyonce, Eva Longoria Parker, Penelope Cruz and Scarlett Johansson.
The actor seemed enthusiastic about his partnership on L'Oreal's Hydra Energetic line saying to femalefirst.co.uk, "I'm excited to be working with L'Oreal Paris. I have always liked the quality and innovation of their products."
Ruggedly handsome? Sure. But when we think of face wash, shave balm and moisturizer, Gerard Butler isn't the first face that comes to mind. Still, we say good for him for finally putting those good looks to endorsement use!