Marc Jacobs to Get "Banged" via Facebook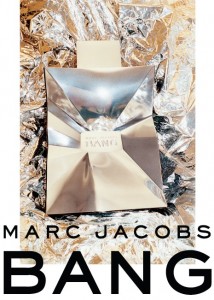 Marc Jacobs fans will soon be able to play the American designer's own version of tag. On Wednesday, the Facebook page for Marc Jacobs' latest men's fragrance, Bang, was launched. When the fragrance hits counters this Friday, the fan site will unleash a new game called "Bang! You're It," in which users can virtually "bang" their friends to earn points. {Elle} The "bang" is apparently similar to the Facebook "poke."
"Bangs" that are received after midnight or from foreign countries will rack up more points for the user, and each day selected users will win prizes like Marc Jacobs clothing and bottles of the new fragrance. Just a few fortunate ones will eventually win the grand prize – an invite to one of Marc Jacob's upcoming fashion shows. {Hint}
The name of the game is quite suggestive, though not nearly as racy as the Bang ads that cropped up on the Internet this May. Jacobs, who recently split from Brazilian PR Guru Lorenzo Martone, said the name of the new product has many meanings.
"When the word 'bang' came to me, I liked that it was a sound and also that it felt like something was finished, done, end of story and, you know, kind of complete," he told Elle.
The "bang" Facebook game is quite the clever marketing idea. With the success of social game makers like Playdom and the premium audience spending time on Facebook, the incorporation of social media, game mechanics and incentives sounds like a winning combination, and one that we hope to see extended beyond fragrance and beauty for more brands. Go Marc!