Half Cab, 100 Percent Sweet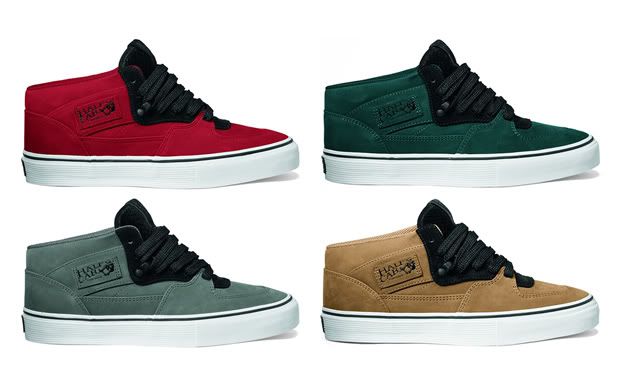 This seems to be the year for killer sneaker releases, with the latest drop from Vans being no exception. Â The new Half Cab LX model is a slick shoe completely stripped of frou-frou gimmicks or crazy patterns (Nike, we're talking to you!), which will satisfy the guy in your life who's more into laid-back cool than flashing lights.
We love the solid black panel behind the all-black laces, and the sleek shape is a refreshing SoCal skater take on the mid-height basketball shoe silhouette.
Half Cabs will be available at Vault stockists by March/April 2010.
Read the full story {Hypebeast}