Recessionista Hair Color Reaches for the Stars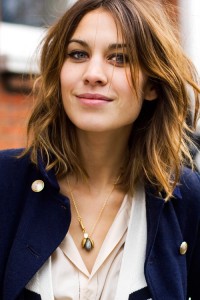 You've probably seen it before, a bottle blonde with telltale roots indicating she's been too busy to keep up with her hair color. The resulting halo of dark color has long been taboo due to an affiliation between poor hair color upkeep and a poor income. But a revolution over the past year has begun a recession proof hair trend.
For a long time, stars and their stylists have been a source of techniques to hide bad hair days, poor haircuts, and hair that is a little too dirty. Now there is a new trick to disguise those roots that have grown out just a bit too much…say it's deliberate!! Cited as "ombré" hair color, the look can be achieved by both experienced and novice hair color users alike. Stars like Shenae Grimes, Erin Wasson, Alexa Chung, Lauren Conrad, Fergie, and many others have already adopted the style for it's low maintenance and carefree look.
For those of us who already lighten our hair even a bit, the process is simple: let your hair grow out! You might want to enhance the effect a little while your hair grows by lightening the ends slightly. Lauren Conrad took it to extremes and bleached the ends of her hair, creating a gradation from a light brown to a baby blonde at the ends. For those with virgin hair or who want to achieve the look on color-enhanced hair, schedule an appointment with a colorist and ask for highlights beginning around ear length in order to achieve the desired gradation. The highlights should be a little staggered in order to make the color appear more natural.
Regardless of how you decide to achieve the look, you have to preserve the integrity of the colored hair so that the transition from natural color to processed color is seamless. Cleansing your hair should be done with a shampoo for colored hair, which are gentler upon fragile processed strands. Conditioning should be done with a rich, moisturizing conditioner with extra saturation towards the ends, where hair is driest. A restorative masque should also be used upon processed hair once a week to replace any moisture that is lost between conditionings. In addition, try to refrain from brushing hair when wet (a wide tooth comb is advised instead) and brush with a natural boar bristle brush, which is gentler upon strands and distributes natural oils more evenly. While this may seem like a lot, these simple steps will keep your new color silky and beautiful. {WhoWhatWear}