2010 Fashion: The Year In Review
Style.com's Year in Style mash-up of all that was seen and heard from the fashion world in 2010 is out, and it includes everything from personal style scene-stealers like Lady Gaga and Anna Dello Russo to digital fashion endeavors and movers and shakers like Terry Richardson and James Franco. The fashion Web site's review is pretty complete, but we would like to put our two cents in on what was important this year in fashion. Here, we present our take on the year's hits that Style.com left out or paid too little attention to (and a few fashion misses as well) in Signature9's 2010 fashion wrap-up.
Alexander McQueen Moves Forward
Style.com covered the passing of Alexander McQueen and the showing of the final collection he designed, but something that was equally important this year was the success of Sarah Burton's first show as the new designer for the McQueen label. The passing of such a genius creative mind was indeed tragic, and the showing of McQueen's last collection was a special moment, but Burton's signal that the brand can honor McQueen's legacy while moving forward was absolutely stellar.
John Galliano's Dior Couture Wows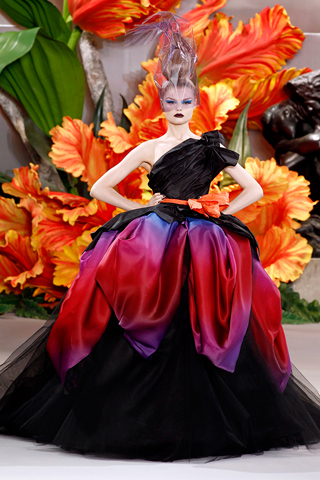 Dior haute couture was in full bloom this year when John Galliano showed his Spring 2011 collection of flower-inspired looks. The imagery and execution of the designs combined with the high, tulip-like hair of the models for a full package display of gorgeousness and perhaps our favorite moment in fashion of 2010.