Cathy Horyn Doesn't See the Point of Fashion's Night Out, Neither Do We
"F.N.O. was a good idea when it began, back in the depths of the recession when stores were virtually empty. But now it's become a party, an institutionalized kickoff to Fashion Week, and though it apparently raises money for some causes, I have to believe that the costs of security, crowd control and entertainment, not to mention the traffic headaches, outweigh the actual benefits." – Cathy Horyn, last Friday on her blog.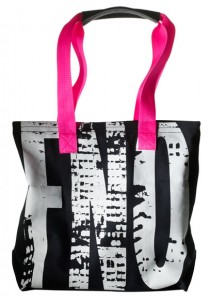 "On the other hand, with the economy picking up and shoppers getting comfortable with spending again, do retailers really need to keep spending money on an event that generates traffic, but not as much in sales? Without hard numbers, it's difficult to argue for or against the event to continue, but anecdotally, something has to change if the event is to become the Black Friday of fall. For all of the people out and about, we didn't catch much actual shopping going on." – Us, last December following the announcement of the 2011 Fashion's Night Out date.
We'd love to be proven wrong by this year's event, but we won't hold our breath for returned calls from retailers demonstrating a clear sales (not just foot traffic) boost. We will try, again, to get in touch with both large and small retailers to get at least an anecdotal picture of whether Fashion's Night Out delivers a revenue increase significant enough to justify the celebrities, security and other hoopla.
Say what you will about Carine Roitfeld's version, but the now former Vogue Paris editor kept her eye on the prize for the French version of Fashion's Night Out. There were very few scheduled celebrities, if you wanted to attend you had to buy a copy of Vogue or Architectural Digest for an invitation, the activities focused on a handful of luxury retailers – the same ones usually found in the pages of Vogue Paris, in a geographically limited area (the Triangle d'Or). In spite of the things it didn't have (a wide range of brand options, A-list appearances, citywide participation), the one thing it did have was cash registers ringing throughout the night in the vast majority of stores.
But hey, while we still think retailers would do better to trade the celeb appearance fees for shopping related gifts or limited time price breaks, at least someone over at FNO picked up on our 3rd suggestion of including an online component.
The jury's still out on whether something is better than nothing in this case though.