Diane von Furstenberg Celebrates Women Who Support Women: How You Can Join Her
We may have a difference of opinion when it comes to the First Lady's wardrobe, but we have nothing but support for Diane von Furstenberg's latest statement – a $50,000 award given to women who demonstrate "leadership, strength and courage in their commitment to women's causes."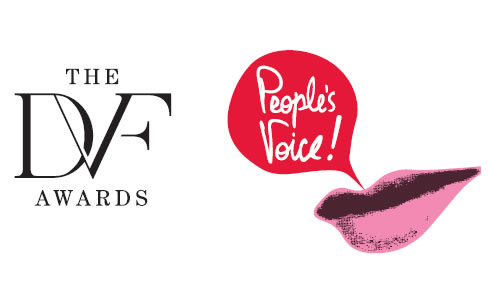 Last year, von Furstenberg and the Diller-von Furstenberg Family Foundation launched the DVF Awards to offer recognition and financial support to four outstanding women each year. Two are chosen from the Vital Voices Global network, one award is given to a prominent public figure, and the final award is where you make a difference.
The DVF "People's Voice Award" goes to a woman in the US who is chosen by popular vote. There are five finalists, but the one with the most votes will receive the award to benefit their cause. Not only can you play a role, but those who vote will be entered in a sweepstakes to attend the awards in New York, dressed in a brand new DVF outfit. Sounds like a win-win to us.
The Five Finalists

Lyn Pentecost of The Lower Eastside Girls Club
In the 1990s, the Lower East Side was the only neighborhood in the United States with a "boys only" program, and nothing for girls. Faced with rising teen pregnancy, dropout and incarceration rates, Pentecost was one of a diverse group of Lower East Side women that took matters into their own hands.

Malika Saada Saar of The Rebecca Project for Human Rights
The Rebecca Project for Human Rights has been at the forefront of efforts to end the sexual trafficking of American children. In May 2010, the Rebecca Project conducted a congressional briefing with the actress-activist Demi Moore, where two girl survivors testified on the horrors of being exploited, beaten, and raped by men who bought and sold them.

Susannah Shakow of Running Start
Running Start believes that the only way the make-up of political leaders in the United States will change is if young women and girls are educated about politics earlier in life. They seek to instill in the next generation that public service is admirable and achievable.

Taryn Davis of the American Widow Project
At 21, Taryn Davis found herself widowed when her husband, Corporal Michael Davis, lost his life serving in Iraq. In the wake of his death, Davis found the resources available to military widows insufficient. After a documentary profiling military widows across the country, Davis started a non-profit dedicated to offering support to military widows as they deal with their losses.

Zeinab Eyega of the Sauti Yetu Center for African Women
Founded in 2004 to address the unmet needs of African immigrant women and girls in New York City, Zeinab Eyega created Sauti Yetu to provide direct social services to curb domestic violence, prevent the practice of female cutting/genital cutting in immigrant communities and promote rights for women and girls.
Which organization will you support? Visit the Diane von Furstenberg Facebook page to cast your vote, and join the iconic fashion designer in encouraging the women who support other women.