New Lines: Marc Jacobs x Victoria Beckham and Lacoste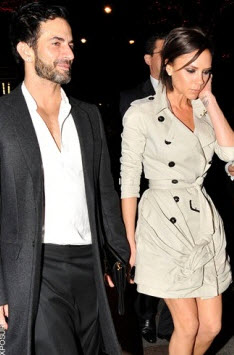 It seems the future holds a collaboration between Marc Jacobs and Victoria Beckham. Talks of a fur-laden line is said to be in the works for next year. Both Jacobs and Beckham are known for their impeccable sense of style so we can't wait to see what they come up with.
Also buzzing is the new accessory line Lacoste plans to introduce to compliment their sporty collection. They are following in the footsteps of many luxury brands that are expanding into the accessory market. With clothing sales down, accessories can be a  label's recessionary best friend.
Read the Full Story {She Finds}