The Missoni for Target Launch Brings Down Target.com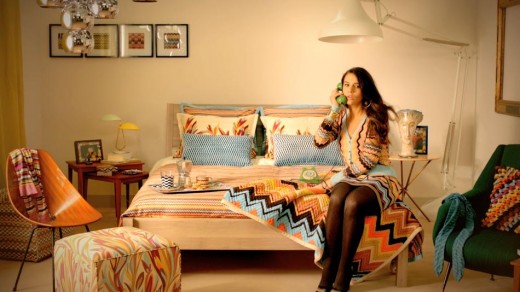 The 400-piece Missoni for Target collection has been eagerly anticipated since images from the lookbook of the collection first debuted on Target's Facebook page in August, and the launch was to be the first big test of Target's post-Amazon website. While the marketing campaign was a definite win, it looks like Target's new site had a momentary fail.
It sounds like hype, but there really is something for everyone here: women's clothes, men's clothes, girls clothes, boys clothes, housewares – even a bike! So no surprise that everyone showed up to the site to check it out. Racked reports that demand for the collection, which launches online today, took down both the mobile and standard website. Though we're currently able to load the site, as lunch time moves across the US we wouldn't be surprised if there are more moments of server crushing traffic to the site as people flock to the home and apparel offerings.
While we're fans of Target's new website look, it seems like they could still stand to keep a few tactics from Amazon for dealing with high demand.
If you're trying to get at the goods and run into problems, just hit refresh and hope that someone else hasn't scooped up the things that were on your must-buy list. The Missoni for Target pop-up shop at New York Fashion Week sold out pretty quickly, so here's hoping that the distribution centers are better prepared (and more well stocked).
Some items are already showing as sold out though, so as usual when it comes to these collaborations, click quickly!