Tie-Dye One On: Fashion Under $100
Tie-dye clothing has been popular for many decades, coming in and out of style every few years. But this summer's tie-dye trend has taken an old "hippie" favorite and made it more chic. There are several things that you need to keep in mind when looking for tie-dyed pieces to add to your wardrobe without looking like you belong at a Grateful Dead concert.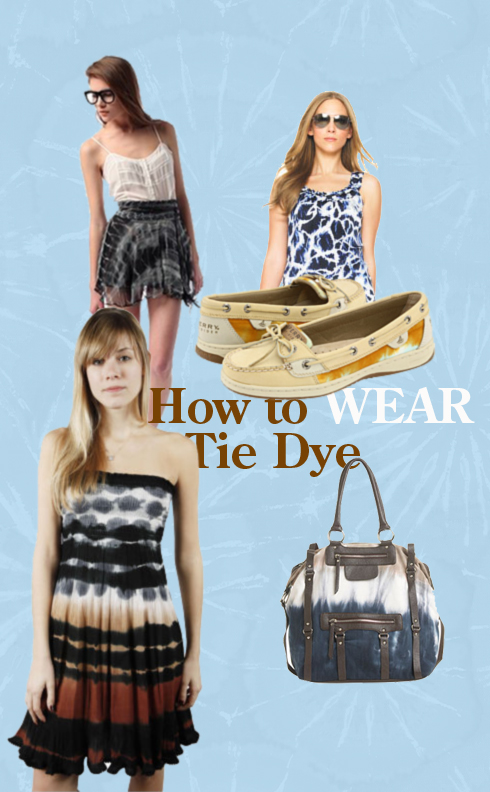 Mouse over for brand and pricing information, click to buy.
First and foremost, you want to find a tie-dye pattern that doesn't look too much like…tie-dye. The most common pattern associated with tie-dye is probably the basic spiral pattern, reminiscent of DIY tie-dye. To avoid the camp project look, try patterns that mimic purposeful prints, like animal prints or stripes. The MICHAEL Michael Kors top above mimics a giraffe print, making it more versatile and timeless.
Tie-dye prints with super bright colors can be tricky. While Proenza Schouler pulled them off with panache, it's easy to overdo it and look more summer camp counselor than summer casual.
Subdued or neutral colors not only ensure that the print is easier to wear, but can help it transition to a look worn throughout the year. A simple and classic cut, like Steve Madden's dress in a simple, no fuss shape, goes a long way. On shoes and accessories, look for leather (or leather-like) details and classic styling to add a bit of class.