Today In Terrible Decision Making: Fashion's Night Out Announces a 2012 Return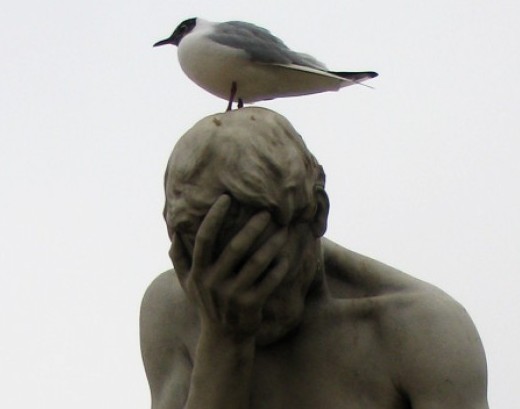 Just when we thought the heavy weight of reality had set in, and Fashion's Night Out organizers would do something sensible like bringing the invented shopping holiday to an end, Anna Wintour and the Conde Nast crew prove everyone wrong.
At this point, we should probably stop asking why… but really, why?
The few retailers who will speak about the event do so to complain about the cost of entertainers, security, and all of the other expenses of the evening, which are not balanced out by higher sales.
Even the well-oiled Vogue machine is strained under the weight of a workload that includes prepping for a major designer/retailer event before an entire month of back to back designer/retailer events, if insider reports are to be believed. And as much as designers appreciate being associated with Vogue in whatever way they can,  having to plan a major event weeks (if they're lucky enough to be showing in Europe) or days (if they're showing in New York) before a runway show, which is a stressful production in its own right isn't a challenge they particularly enjoy.
Especially when that challenge doesn't result in any significant sales boost. At least not in the US (Paris, which operates on an invitation basis, concentrated on brands which frequently appear in the magazine and seems to deliver in that regard).Which shouldn't be surprising, considering that the biggest events are more about mini-performances, celebrity meet and greets and free champagne and snacks than shopping.
Maybe less so than in previous years as retailers caught onto the fact that not all foot traffic is created equal, but the overall atmosphere is still a carnival-like extravaganza. While that may have been necessary during the slow shopping times of the Great Recession when the event was originally created, luxury companies are doing pretty well these days. Hell, even American Apparel is making money, and their sales numbers have been in a deep hole for some time.
It's difficult to believe that the free champagne buzz still has everyone drunk enough to think that the same event is going to produce a different result, but like most drunken decisions, we don't see this ending well.
Since Fashion's Night Out hasn't gotten the message about toning the evening down and focusing on sales, we can only hope that more retailers have and will take it upon themselves to pass it on by passing on this particular evening out.