The Kardashian Christmas Card That Puts Yours To Shame
Say what you will about them (and we usually do), but the Kardashians definitely have a memorable way of doing things. Their very Kardashian Khristmas Kard is no exception.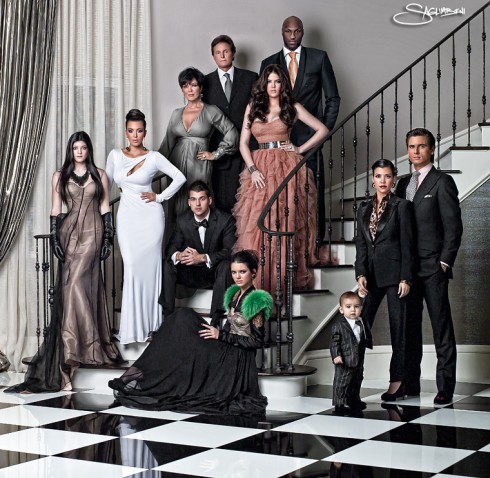 Kim, Khloe, Kourtney, mom Kris Jenner, Lamar Odom and the whole Kardashian-Jenner clan are decked out Dynasty style in sharp suits and gorgeous gowns. The only thing that would make it more over-the-top glamorous is Joan Collins pushing someone into a fountain after the shoot. Baby Mason (Kourtney's son) is even off to a stylish start in a custom made suit, and not including the fact that it's the holly, jolly time of year where we try to save the snark, everyone looks so lovely that it's hard to find a negative thing to say.
If you're lobbying for something a bit more stylish than the matching Christmas sweaters or plaid dress for your family greeting this year, this is definitely Exhibit A in supporting your case.
Khloe Kardashian has a gallery of Kardashian Christmas card from years past on her blog.